Every Plumber has gone through that excruciating period trying to gain more customers, whether to grow or just keep your head above water. There are a few  Plumbing Companies that  gain enough leads to survive through word of mouth, but these are few and far between.  However we are in the "Digital Era", even word of mouth is now heavily reliant on the use of online. Consider social media channels and review sites , such as Facebook and Trust Pilot or Yell.com, these are all effectively just word of mouth and recommendations passed via online. You can be a traditional plumbing business or a new startup plumber with innovative ways desperate to provide plumbing services, eventually there is always a catch " Where do you focus to gain new clients?" You can look at a whole host of expensive dated advertising and marketing  or get online with a professional website and focus on marketing as well as advertising to let people know that you will be available at their doorstep, once they make a call.
That's the main topic of this blog post, we will look at 
Why do plumbers need a business website ?

What's the problem with investing in Traditional Advertising Methods?

What do you want to gain from it?
How To's
How can a Professional Plumbing Business Website benefit plumbing business ?

How to gain leads ? 
These are frequently asked questions by every business, not just plumbers but every small business desperate to grow. Our friendly team of experts have bundles of experience with businesses of all sizes and ages, get in touch if you are ready to discuss, or read on if you are still investigating.
Why do plumbers need a business website ?
There is a misconception that plumbers are always in demand and they don't need advertising or websites. In a crowded market, the only way to grow your plumbing business and make yourself unique apart from your competition is through a strong and professional online presence that stands out in a crowded market. A Professional Plumbing business website is your ticket to gain new leads and help you expand.
So you will have this obvious question by now,
What's the problem with investing in Traditional Advertising Methods?
Previously, Plumbing business and plumbers have used yellow pages, flyers and newspaper ads commonly for promoting their plumbing business or services. That resulted in growth, based on technology adaptation of people. Today however, 70% of people around the world depend on online platforms for their daily news reading, contact searching, booking services and products etc..
And this new technological adaptation of people has made traditional marketing methods deteriorate in expected performance and progressiveness.
You might come up with a question, "What about NewsPaper or flyers Advertising?" As per the article from TechGraph, the usage of NewsPapers is shrinking while Digital Age News Articles see immense growth. And on the other hand, a large amount of flyers end up in the bin as people don't have time to read them, while they can find everything online. Investing in a performance lacking traditional advertising method will cost you more money and doesn't provide you the expected result
What do you want to gain from it?
The Investment you want to make in Plumbing Business Website, should have a goal and purpose, especially you should've an idea about "what do you want to gain from it?" 
Consider you're a small-time plumber or plumbing business trying to create a benchmark in the plumbing business and want to compete with big fish. So to compete with bigger ones, you should have strategies that help you in making smart spending decisions for the business growth. 
"As per IBISworld, Plumbing industry have grown 179% in May 2021 compared to growth in April 2020"
So the question is, "Are you growing when the entire market is seeing tremendous growth?" As per marketing forecast from 2021-2026, Plumbing Industry is about to see a huge growth. 
Example :
If you're new to Online Platform, then these Goals might come in handy, 
Business Growth

Service Booking

Reach Wide Range of Audience

Customer Reviews
These are common and necessary strategies to follow, to make your Plumbing Business Website stand out from the crowd
Responsive website design or user friendly is the correct term. An average time spent by a viewer in a website is none other than, less than a minute. So your website should have
Faster Loading Speed

, so your website viewer doesn't leave your website in the first 10 seconds of entering the website. As per Google data on website speed, the loading speed should be within 0-10 seconds or maximum 12 seconds to rank in first page of Search Engine Results Page (SERP)

Catch Phrases

, Consider catch phrases like the pickup line. So the phrases and words you use should be attractive as well as  relevant.

Relevant Content

, Make sure you have added relevant content in your website that gives the expected answer to the viewer query. Whoever visits your website, comes in to find a solution for their problem. Once they find your content as a solution provider, a viewer takes the next step by calling your customer support to become a customer. 

Professional Logo
Professional Logo represents your business value. So make sure you have a logo that represents the service you offer and classy.
Make sure to add the list of plumbing services you offer, and let the viewers know how your services can help them as well as be a quality solution provider.
At the end of choosing every product or service, a visitor definitely tries to learn about your service Customer Reviews or Testimonials. So don't forget to add the customer reviews on your website.
Place your call to action button in a strategic manner. At the end of every solution to their problem, people try to reach you in a click rather than searching your email or contact form. So make sure to add Call to Action Buttons in every page, to make them easily reach out to you.
Use Original Photos and Videos
It's a First and Final strategy to make sure people trust you. Do use original images and videos to explain a solution to problems happening in Plumbing System or how your Plumbing Services can solve their problem. And use stock images only when you don't have the relevant original images or videos.
How can a Professional Plumbing Business Website benefit plumbing service companies ?
A Professional Website is basically a digital business card. It represents
Who you're

What you offer

How to contact you
Your Plumbing Business Website will be a crucial turnaround for your business growth. We have seen two types of generations, the one that gets out to buy anything and the other tries to get everything by staying in, I did refer to online purchasing. Nowadays, for emergency and necessary purposes people usually go to "Google" to find the best plumbing business near by them to service their plumbing problems. So having a Professional Plumbing Business Website will help  you cover the area you're servicing and even reach the people just by making sure your website contents are up-to-date.
So here are the major benefits of using Plumber Business Website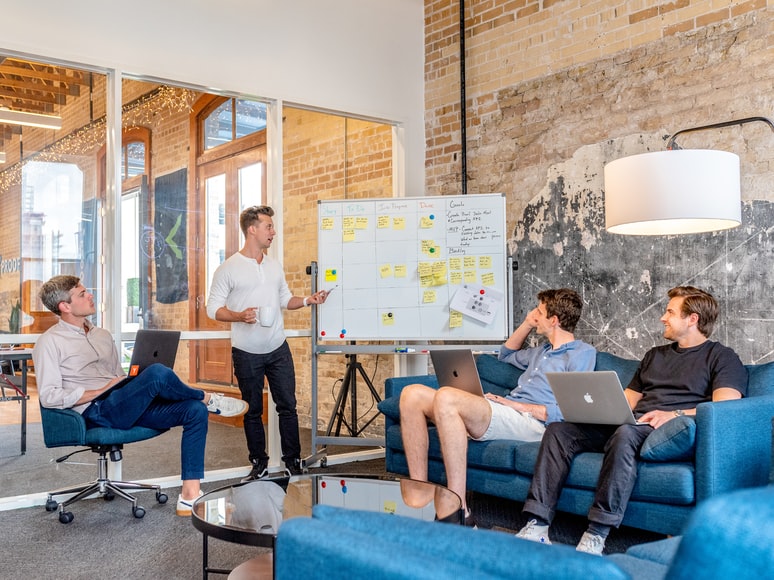 If you're providing your service in the Birmingham area, Midlands or somewhere around London. There are a wide range of people who would need your plumbing service, especially new homeowners, realtors, construction companies and local businesses.  The search traffic for " PLUMBER NEAR ME "  online is huge in every area across the United Kingdom. So to reach them faster and smarter, you can't go to each and everyone's door to let them know you will be available for Plumbing Services. Instead you should have a visibility where most of the  people spend their time and search for what they need. With a Plumbing Business Website and few updates to the websites, you can rank on the front page of Search Engine Results Page(SERP) and be readily available to whoever searches for your services.
24*7 Sales Representative
Plumbing Business Website acts as your private sales representative. As we said in "Why do plumbers need a business website?" , once your website is Live. Everyone who visits the website in need of your services will go through your List of Services you offer, reputation, contents and testimonials before making a decision. Keeping your website updated, makes it a better sales mate.
There are two types of audiences, one who is in emergency and another who does the usual service check at least once a month. The First type of Audience, usually searches a few selective key terms before clicking your CTA (Call to Action) Button. If you have seen online selling platforms like Amazon and ETSY, they use a faster checkout option to make it easy for people to purchase the product after making a decision. Rather than guiding them through a long set of options, faster checkouts have increased their sales. So using the same strategy for your Plumbing Business Website will help people book your services in a click.
At a certain point, every online business owner has this question. We have a few suggestions for you to save money and invest in the result oriented lead generation strategies.
Google Ads has been the vital source of lead generation for most of the online selling companies or service providers. If you're providing your plumbing service in the West Midlands, Birmingham or London. Using Google Ads you can target specific keyword search, to make your Plumbing Business Ad appear in the top of the front page of the specific keyword.
For Example : If someone searches for Plumbing Business Near Birmingham or Midlands, Google Ads makes your company name appear on the  first page and first link in the Google Search. So your Plumbing Business Website will get more viewers and leads, as you're ranking in top 3 as priorities.
"Have you ever thought about how to win customers through Google Ads? Well here are a few tips on How Google Ads can help you grow ?"
Always remember to keep Google Ads to be your first priority before investing in Advertising. When it comes to social media advertising, you can target ads to a specific set of audiences but the chances of gaining leads through Social Media is ⅓rd compared to Google Ads. 
Content is always the king when it comes to online selling. Blog Posts act as a solution provider and attention grabber whenever someone searches for a solution related to a specific plumbing problem. So frequent blog posting about " FAQs and Solutions" will help people understand your expertise as well as your as Service Quality.
UTDS Optimal Choice is a Google Partner web design agency, based in Tirana, Albania. We offer full design, build and marketing services to our clients. Working with clients of all shapes and sizes across the United Kingdom and the United States, get in touch today contact@utds.al to see how we can help your business grow or use the live chat service at bottom right of the screen to talk to us directly.