UTDS OPTIMAL CHOICE PARTNERS WITH LEAPIN ALBANIA 2021
What is LEAP ? LEAP stands for Learn, Engage, Act and Progress . The Aim of the LEAPin conference is to promote communication between the expert and inexperienced youth or new startup venturing into the next step of their growth.
On November 27th LEAPin was held for the 5th consecutive time in Albania to develop and boost economic growth of the country. Also to pave for startups to rise and grow. The Event was attended by more than 300 participants from multiple business sectors, which includes young professionals and future entrepreneurs.
UTDS Optimal Choice was pleased to have the opportunity to become one of the local business partners of the event, which saw our director, Richard Russell giving a keynote presentation.
At the conference, a number of business leaders and entrepreneurs from a range of business backgrounds presented on a variety of topics. Each speaker discussed individual aspects and learnings from their career to date with the aim of giving inspiration to the attendees.
The Event had a wide range of speakers from professors of specific studies to economic experts. The Collaboration with mixed speakers was to promote the necessary requirements to grow a business and also advise on the type of niche that would be of great value. In the current world of business, transformation and technology adaptation plays an important role in shaping a business. Most of the young entrepreneurs have an idea or concept to build up, but what they miss is some early mentorship, guidance and support. Through this event, young professionals were given a chance to hear first hand from experienced academics and professionals on their career experiences. These attendees had the chance to gain valuable knowledge and insight to plan for the best start in their careers. 
There is a saying, Growth of the nation starts from growth of the community. Such events like LEAPin have made sure to give their support in developing communities and helping young people with building their career and getting closer to their goal.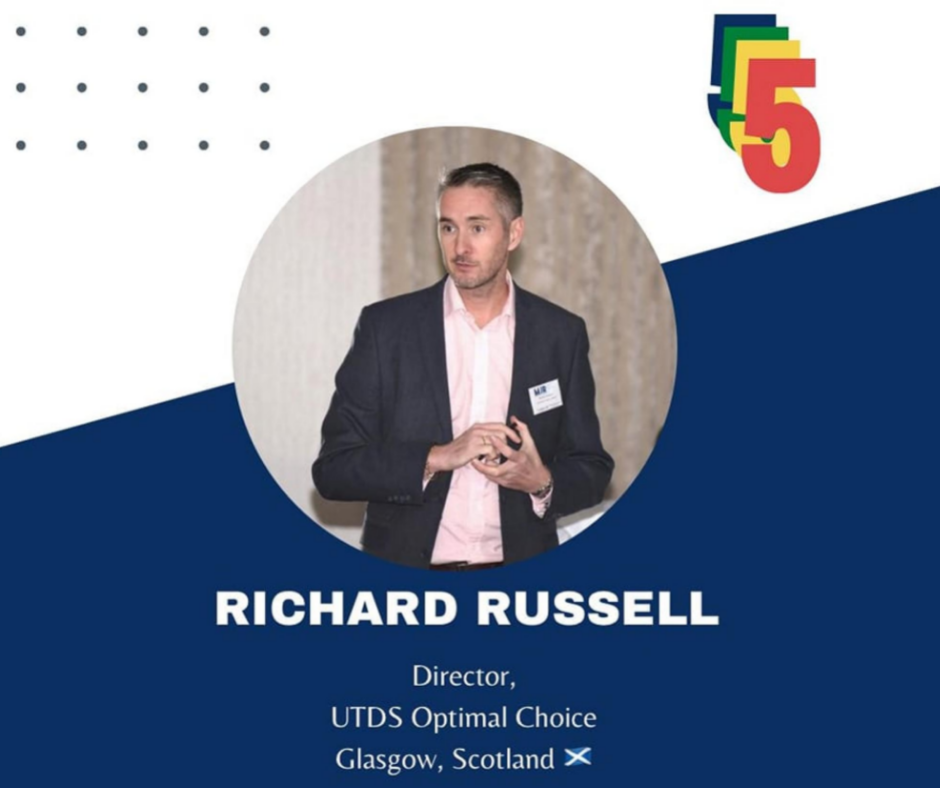 In the presentation, Our Director Richard Russell pointed out key facts of working hard to achieve the dream and the importance of focusing on growing oneself . Here are few lines quoted from his speech in the event,
"Your reputation is key. Build it through how you behave and what you can do for others. Push yourself to be better daily. You are tomorrow's leaders and one day you might be asked to do a talk like this, make sure you do things now to give you the experience to give a better presentation than I ever could"
One of our key values at UTDS Optimal Choice is to ensure that we look to support the development not only of our team, but to give back to our local community through events such as this.  Co-Founder of UTDS Optimal Choice, Marsel Leka, said, "In recent years there has been an explosion of business opportunities in Albania.  With this in mind it is imperative that the new generation of young professionals have the best possible support to achieve success.  With UTDS being part of this conference we hope that we can be part of this vital support network."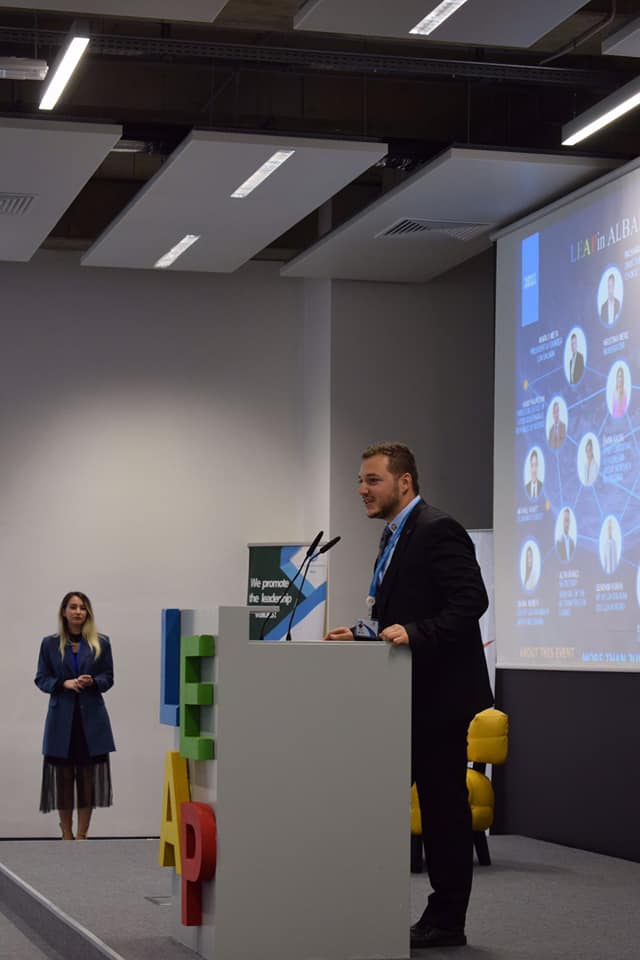 "We believe that the young people's potential is a movement for the future and for a better tomorrow. We encourage young people in Albania to become involved in youth organizations. Our message is to support and help each other with progressive principles for the future of the country," said Marilo Meta, LDA Balkan President & Leader Salesforce Community Albania
The Event was organized by Leadership Development Association Balkan (LDA), it's a Non-profit and NGO that's run by young professionals focused on helping entrepreneurs, new startups, and leadership growth etc… Their Vision and Mission is to help young professionals gain an upper hand in growing their skills as well as to help young entrepreneurs grow their business internationally. You contact LDA balkan at ceo.albania@ldanetwork.com
UTDS Optimal Choice is a Google Partner web design agency, based in Tirana, Albania. We offer full design, build and marketing services to our clients. Working with customers of all sizes across the United Kingdom and the United States. Get in touch with us at contact@utds.al