On September 14th 2023, Google hosted the CEE International Lead Generation Summit at their Warsaw campus in Poland. The event was held in Google's old distillery building, providing a unique backdrop for the digital marketing conference. 
Over 150 attendees, including members of the UTDS Optimal Choice team, gathered to discuss the latest trends and strategies for generating high-quality leads through Google Ads.
Several insightful presentations and panel discussions took place throughout the day. A central focus was determining "if now is the right time for businesses to utilise AI-powered Google Ads to go global". 
As consumers become more accustomed to interacting with artificial intelligence, leveraging AI to optimise ad targeting and messaging shows much promise. AI can rapidly test millions of keyword and ad combinations to determine which resonate best with different target demographics across various regions.
CEE International Lead Generation Summit 2023 by Google in Poland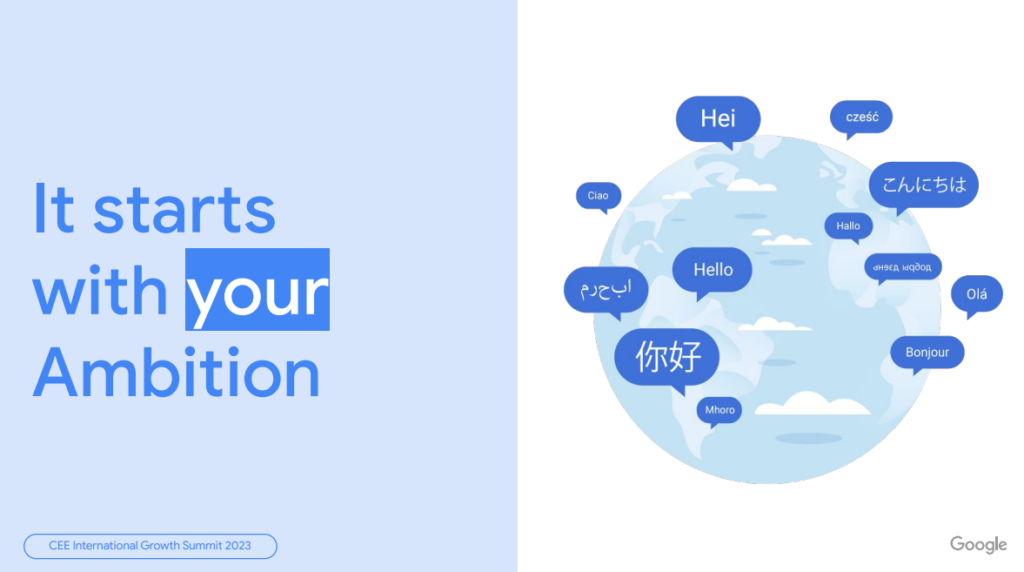 With the ability to cost-effectively adapt websites and ads to local languages and cultural preferences, businesses can make inroads into new international markets.
Attendees weighed the merits of conducting thorough localisation for their online presence when expanding into different countries.
Presenters also examined if consumers favour websites and ads in their native tongue. While results vary across industries, research shows most consumers respond better to localised content. 
When prospects encounter content in their own language, it builds trust and makes them more likely to engage further.
According to Google Research;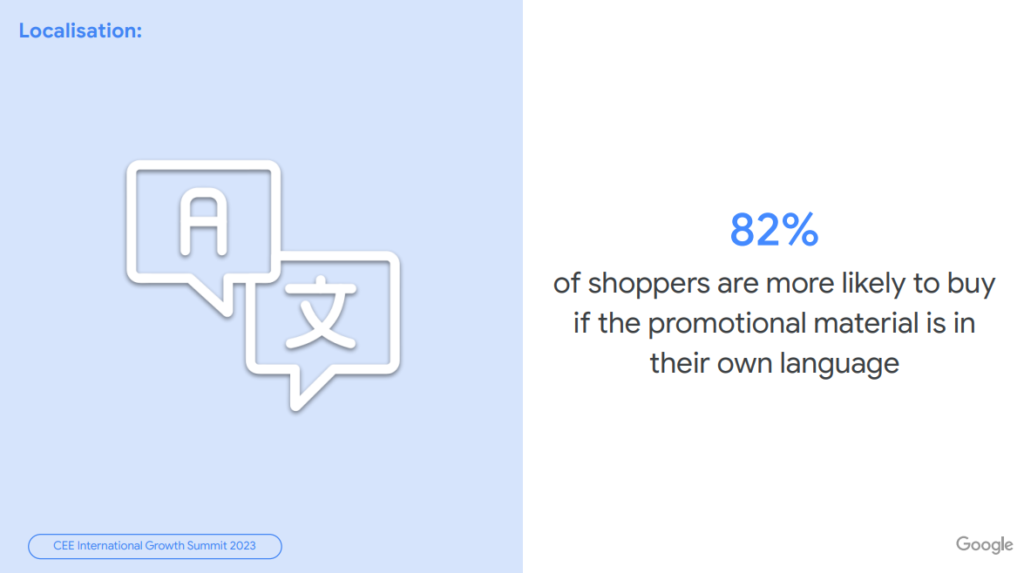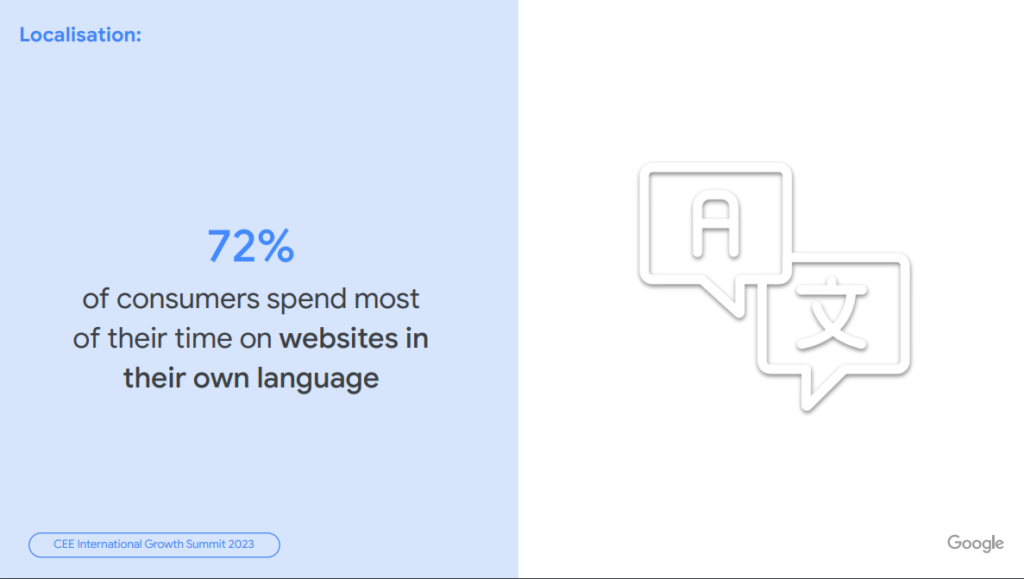 How AI-powered Google Ads will transform lead generation moving into 2024 and beyond?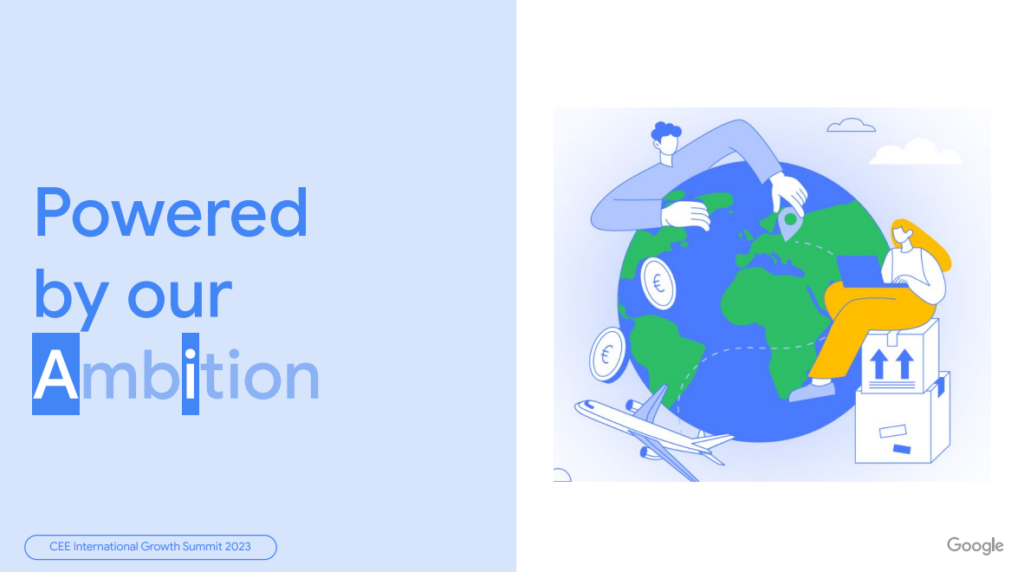 Several sessions focused on how AI-powered Google Ads will transform lead generation moving into 2024 and beyond.
While AI automation has already improved campaigns, advancements in machine learning and language processing will unlock even higher campaign performance. Instead of relying solely on old sales data, brands can now leverage AI to laser target potential, existing, and new customer segments.
For example, AI will split test multiple versions of ad copy and landing pages simultaneously to determine which combination delivers the highest conversion rates. It will also automatically adjust bids to maximise ad placement visibility at the optimal cost per acquisition.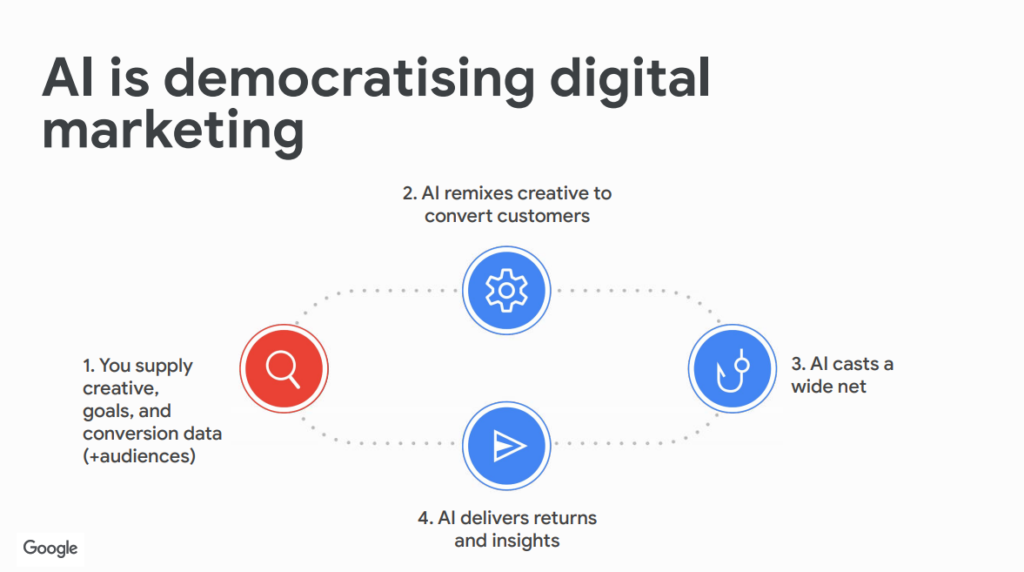 AI has also become more adept at determining consumer intent and micro-segmentation target audiences. With its analytical capabilities, AI can parse massive datasets to identify common traits and behaviours among those most likely to convert. 
Campaigns will achieve greater personalisation by serving customised messaging to hyper-targeted groups.
So what was preventing Google Ads from achieving greater success with lead generation prior to AI?
The general consensus was the limitations in Data to target the right audience in the right time with the right message through Google ad campaigns. Google ad auction platform considers millions of signals when determining optimal ad placement. 
Humans simply can't process data at the scale and speed necessary to maximise campaign efficiency across such a dynamic landscape. AI automation solves this.
But while AI promises to open new horizons, brands should not abandon a human touch. 
As one speaker noted, "Humans have empathy, common sense and creativity – things no algorithm can replicate." He emphasised that the ideal blend is using AI and automation for the data-heavy optimisations combined with human oversight and strategic guidance.
Partner with UTDS Optimal Choice:
The summit concluded by highlighting the benefits of partnering with specialists like UTDS Optimal Choice. Our access to exclusive Google resources and our close working partnership directly with our Google Partnership Managers, ensures that we are at the very cutting edge of Google Ads campaign management for our clients.. 
Our seasoned in-house team can provide strategic vision to see past short-term gains and drive long-term success. By mixing advanced automation with our in-house team creativity, your business can generate qualified leads and expand globally more efficiently than ever..
Get in touch with us now to discuss how we can help you take your first step with Google Ads, or if you are a seasoned advertiser, help you stay abreast of the rapidly changing digital playing field and the updates to the Google Ads suite.  Click here to drop us a message and we will get right back to you