Every website is built to serve a purpose, from design to development and from marketing to advertising, without having a website that can adapt to updated search engine algorithms, there is a slight chance of growth through Organic Traffic. 
So you might ask, What about using advertising ? Advertising works like a charm magnet to attract your targeted audiences, yet to make a sale or make your viewers take an action in your website, it is mandatory to redesign your website from time to time. 
In that way, your website will be having both trending designs rather than outdated ones and more importantly your website will have higher possibility to convert your viewers into a customer.
Website redesign consists of two kinds of process,
One that involves testing a website from customer perspective

Other that involves redesigning a website based on new updates to search engine algorithms
How often should you redesign your website ? is a common question, you would've even heard from a sales pitch too. The Question you should ask yourself is,
Why should you redesign your website ?

What purpose does redesigning your website bring to your business growth ?

Who and all are mandated to redesign the website to stay afloat or rank in top among competitions ?
Here we will give you a clear idea about website redesign, purpose of it, how it can help your website performance, and most importantly business growth.
Why should you redesign your website ?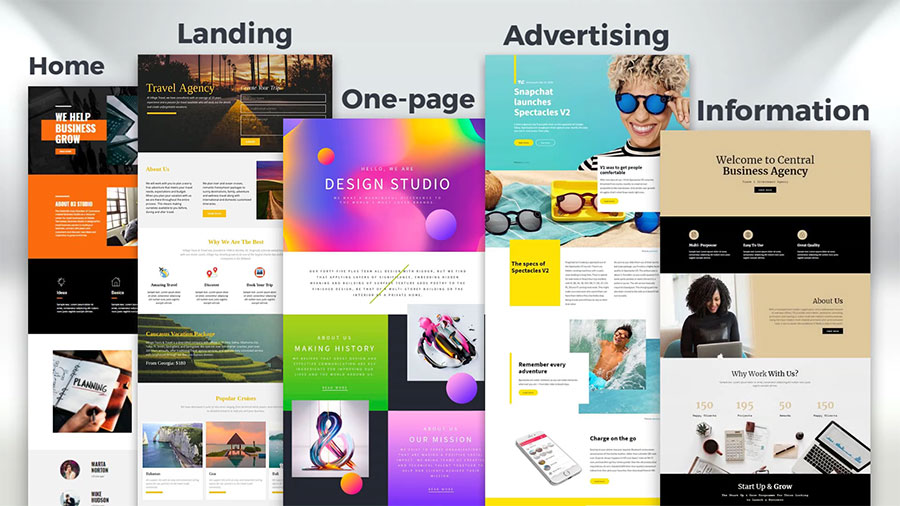 A website is designed to adapt for the trends and algorithm update, yet the design trends wear off soon and new website designs pop up to attract more viewers as well as customers. So having an outdated design will eventually ruin your brand reputation and visibility in search engine ranking. 
When it comes to search engine algorithms, search engines minor update their algorithms from time to time before major updates at the end of the year. Most of these updates revolve around increasing user experience by providing related and relevant content to users' search term, which includes both website design and development, marketing and advertising too.. 
Types of Website Redesign categories
Whenever there is a new update to algorithm or new website designs trend, you can redesign specific parts to adopt for the algorithm or redesign the entire website completely. Whenever people hear about redesign, most think about the cost of it, so we want to make it clear and give you options in redesigning your website adapting algorithm updates which is of less cost than building a new website.
Website Redesign as per algorithm update
Search Engine Algorithm is updated frequently to provide relevant quality search results for user search terms. In better words, bounce rate refers to how many users exit a website within a few seconds after entering and for search engines, it refers to "How Irrelevant the content is for user search term". So to provide relevant content and rank websites based on quality as per users search term, Search Engine updates categorizes the website based on their content quality and website quality.
It's one of the sole purposes of algorithm updates. In order to make your website rank in relevant search terms and as well as improve the quality of your website, redesigning your website as per algorithm updates will make sure your website isn't dethroned in Search Engine Results Page (SERP) ranking.
Website Redesign as per current trends
Website design trends change frequently, the website design changes refer to three categories
Redesigning your website to reach more people from time to time, encourages your existing and retaining customers to purchase more from your company. That might sound like "sales pitch", well the fact is, redesigning your website helps your customers understand "How well your growth is" and rank among your competitions. So it increases the odds of your customer decision making behavior and marketing through word of mouth.
There are two kinds of customers, retaining customers and potential customers. These potential customers are at a hinge between the decision making stage, to either purchase from your company or your competition. Website design is one of the key components used to convert a new visitor into an existing customer, frequent follow up email and calls might sometimes end up in the spam folder, redesigning your website to tap into potential customers is best possible to convert them into an existing customer.
Updating Outdated Website Design
Website Design trends have changed a lot in recent years, this change defines "How well companies are finding new ways to tap into a wide range of customers". Businesses with outdated website designs might gain retaining customers, yet still their potential customer leads gets low eventually due to the outdated website design. Redesigning your website to current website design trends, will help your business gain both retaining customers and potential customers, more importantly it helps you rank in competing marketing.
Website Redesign for A & B testing
Website redesign for A & B testing is similar to the customer optimization category we have said above. In the A & B testing method we redesign your website from a customer perspective and test each of the websites from one after another to check "Which one motivates customers decision making behavior". It's an unsaid website design law, first time viewers to a website make a decision based on "How a website design looks from user experience and interaction" rather than trying to know about your product quality or service quality. It's more like, First impressions are the best .
How to find out if you need website redesign ?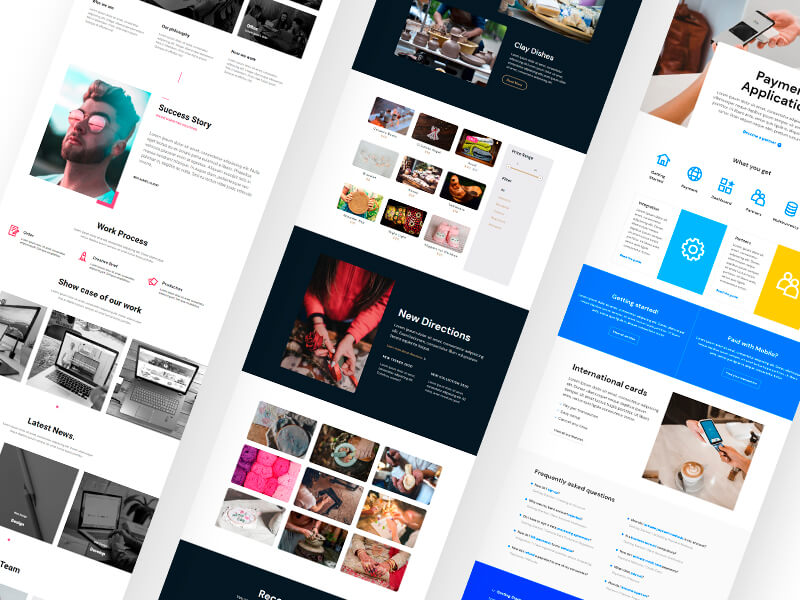 Check your website viewer stats and bounce rate to understand if your website should be redesigned. If your viewer stats have dropped and bounce rate has increased, then there is a problem with content quality, marketing or website design. Contact us to go through your website and suggest which website redesign optimization is the best way to rank your website.

Compare your website design with your competitors, to help us optimize your website creating a competing website design and to rank your website in search engine results page (SERP)
How UTDS Optimal Choice can help you
UTDS Optimal Choice is a Google Partner in Albania. We offer full design, build and marketing services to our clients. Working with clients of all shapes and sizes across the United Kingdom and United States of America, get in touch today to see how we can help your business contact@utds.al or use the live chat service at the bottom right of the screen to talk to us directly.