Websites have become a blatant truth, where every one of your visitors gets to learn more about your business, services or products you sell, and especially the credible value of your business. Learn the top 5 signs that indicate you're due for a website redesign
5 Signs You Need Website Redesign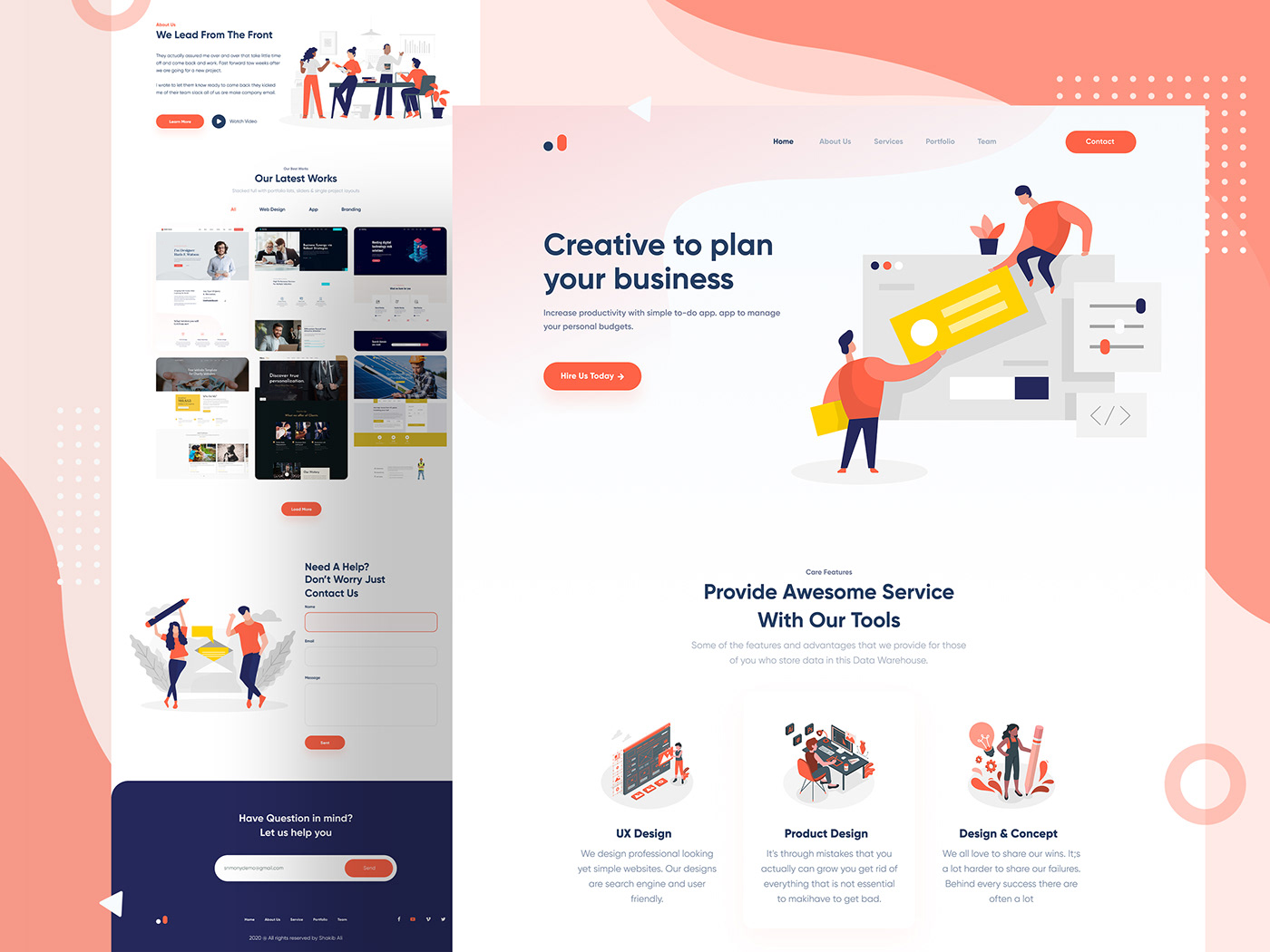 Website Redesign | Not optimised for mobile
Optimizing your website for mobile has become mandatory in the growing digital world. As two-thirds of the worldly internet users use mobile to google search or avail any service or product has demanded the increase of mobile-optimized website designs.
Even the recent "Mobile-First" update by Google, clearly stated that mobile users are almost 60 – 70%, so optimizing websites for mobile users has become mandatory. 
With this recent algorithm update, Google has mandated every desktop website to have a mobile version of it. To be precise, Google wants the websites to be designed for mobile users first and then desktop users based on their usage.
Website Redesign | Slow Loading Time
Slow website loading time is one of the common problems in websites. A User waits not more than 2-3 seconds to have a look at your site, if your site is going to take more time than that to load, there is a higher possibility that the user might skip your website and move on to your competitor's website. 
Cause of Slow Loading Time
One of the common causes is large files that take time to load within the website. If you're in need of that specific large file, make sure that the large file isn't part of the landing page. So whenever a user visits your website, the landing page can load sooner.

Another common reason is the junking of unnecessary codes, these unnecessary codes take more time to load on the website. So do try to remove the unnecessary ones and compress the necessary codes to make your website load faster.

Lots of plugins and High-Quality images/videos will eventually ruin the website loading speed. Do use only the necessary plugins and compress the image/video files, so your website loading speed isn't affected.
Your website is frequently the first and foremost place, where a potential consumer learns about your company or the services you offer. This means your website might create a big influence on how future prospects perceive your brand and services. More than that, there is a greater chance to gain new leads based on your website design.
However, most of the companies do understand the importance of online presence, although most of them delay the changes due to budget allocations and time, resulting in losing new prospects and growth opportunities. If your website isn't generating new leads, then it's time to redesign the website.
From time to time, the value of your website diminishes. It's not about how your existing customers think, it's more about attracting future prospects and intimating your existing customers that your company is growing at a good ratio. 
Like every other product or service, website designs get outdated too, so a simple upgrade to design and optimizing it to current algorithm updates will make sure your website is ready for competing with your competitors. 
If you're going to ask, How often should I redesign the website?
Consider there are numerous algorithm updates every year and marketing optimization to provide relevant content for users search terms, so based on that even some minor upgrades to your website will make sure your website isn't outdated.
Bounce rate defines how long a user stays on your website. There are some random visitors who might exit your website immediately after entering your website, this might result in a sudden bounce rate increase. Yet, if the number of random visitors increase and leave your website frequently after entering, this might result in a high bounce rate.  
When you haven't designed your website to target a specific group of audience, then you can expect a large number of random visitors resulting in a bounce rate.
This is one of the reasons, you might need a website redesign to make sure your website is targeted at a specific group of audience that can help you in generating leads as well as increase your website rank in the Search Engine Results Page (SERP).
Due for Website Redesign!!
Compared to every other web development company, we make sure to intimate our clients about new algorithm updates and marketing optimization that can help our clients gain an upper hand in the market.
So upgrading our client websites frequently will make sure to reduce the cost and time, rather than junking the new upgrades all at once with the high cost and more time resulting in losing few new prospects. We are UTDS Optimal Choice, a Google Partner and Website Design Agency in Albania. 
Contact us now at contact@utds.al to redesign your website, even if you need specially customized CRM software and Advertising Campaigns, feel free to let us know.